You're currently on:
/
Rough Terrain Forklifts
Compare Products
You have no items to compare.

Industrial Forklifts Reading – MJC Services
A Counterbalance Forklift is like a normal fork lift truck but is designed to lift even heavier loads. On the counterbalance forklift there is a counterbalance weight to enable great weights to be lifted without making the forklift tip ensuring safety for the controller is always taken care of. In Electric forklift trucks the heavy acid battery takes on part of this weight.
MJC Services provide the best service in rough terrain and counterbalance forklift hire across Oxfordshire, including in Oxford ,Banbury and the nearby town of Swindon. We also offer forklift hire across Berkshire and Gloucestershire, with happy customers in Gloucester, Cheltenham, Newbury. If you need advice on what kind of telescopic forklift you should hire, or for more information on any item, such as specific electric forklift call us today on 01235 833182 or contact us online.
Counterbalance Forklifts Also Available
If you are involved in business within a warehouse for example you will be familiar with the need to be able to move stock around in a safe manner. The industrial forklifts are tailor made for all aspects of heavy goods moving tasks.
Working Throughout Oxford
Also available are industrial forklifts or telescopic forklift options suitable for rough terrain aiming to suit whatever surroundings you are in, across Swindon and Oxford, for the work you need to complete. You can see our current range of rough terrain and industrial forklifts below. Every item is available as either day hire or week hire and we also have used forklifts and telehandlers available for purchase – contact us for more information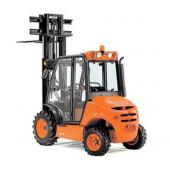 Maximum Weight: 1.5 Ton

Maximum Reach: 3 Metres (Duplex) or 4 Metres (Triple)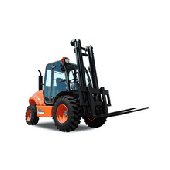 Duplex:

Maximum Weight: 2.5 Ton

Maximum Reach: 4 Metres

Triple:

Maximum Weight: 3 Ton

Maximum Reach: 5 Metres
Contact Us