Forklift Manufacturers
Forklifts and telehandlers from well known manufacturers, including:

Fork Lift Swindon & Oxford
If you're interested in fork lift hire services, here at MJC, we offer a wide range of Forklifts and Telehandlers - available for this purpose, and they are also occassionally available to buy new or used.
MJC offer a professional service and with their wealth on knowledge on each individual piece of equipment, they can help to advise you which products would suit your needs best.
We are the South's largest independent fork lift and telehandler hire company with a modern fleet of over 300 hire machines and we are specialists in forklift and telehandler hire offering from one day to 5 year hires.
We supply only the best Forklifts, and take great care of our vehicles; no matter what you need, we can find a solution for you.
Our forklift hire services are available across Oxfordshire and we have clients in Oxford, Banbury and nearby Swindon. In addition to this our previous clients have been located in Berkshire, focusing on the areas in and around Newbury along with clients in close by Gloucester.
Forklifts and Tele-handlers
You can browse our online catalogue of forklifts and find a comprehensive selection of all of our fork lift trucks available. We have a variety of purchase options available, including:
Short-term telehandler and forklift hire can be arranged so even if your project is small we can offer you equipment to suit your needs.
Long-term telehandler and fork lift hire suitable for bigger projects and business needs for construction, industrial and warehouse requirements.
Buy new from our selection of top quality forklifts and telehandler products from known manufacturers.
Buy used and save money whilst still getting good quality equipment.
You will receive a quick delivery of your fork lift or telehandler , to Oxford and Swindon. You also receive on-going help and support during your rental or purchase period, and guaranteed operation.
Forklift Hire
We realise that long-term fork lift hire is not always an option; this is why we offer a selection of rental periods on our fork lifts and telehandlers, as well as the opportunity to purchase new or used vehicles.
All of our trucks are well maintained and serviced, so you know you will be renting the highest quality of forklift or telehandler.
We keep stock of a top-quality range of fork lifts and telehandlers, by some well known manufacturers. If you feel you need more information on our options for forklift hire or purchase, then get in touch using the contact us page or email us; we will get back to you as soon as possible.
If you want a copy of term and conditions, please contact us.
Contact Us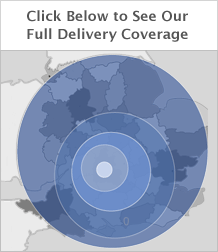 We can also deliver our products for certain lengths of forklift hire to the following areas:
Reading
Swindon
Oxford
Gloucester
Cheltenham
Banbury
Newbury